Hotel-prices Costa Rica – Hotel Paraiso del Cocodrilo
Accommodation Costa Rica
Hotel-prices Costa Rica room offers for 2022/23
Hotel-prices Costa RicaPrices vary according to the Season.
From 1 May to 31 October (in the green season, low season). Prices in the main season from 1 November 2022 to 30 April 2023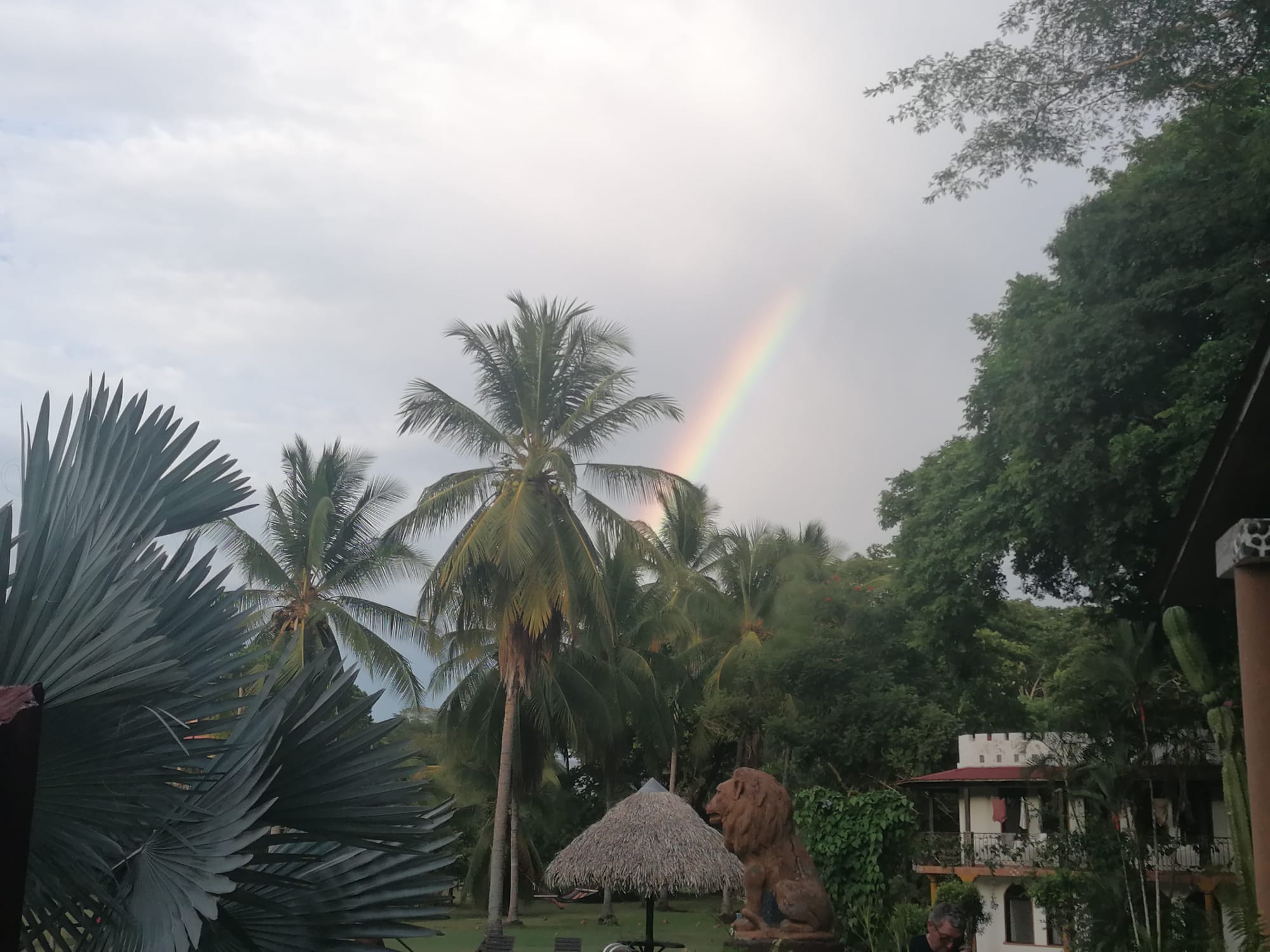 Here you can find the current prices  in Euro. The Euro are accepted in Costa Rica, and everyone has an idea how much what costs.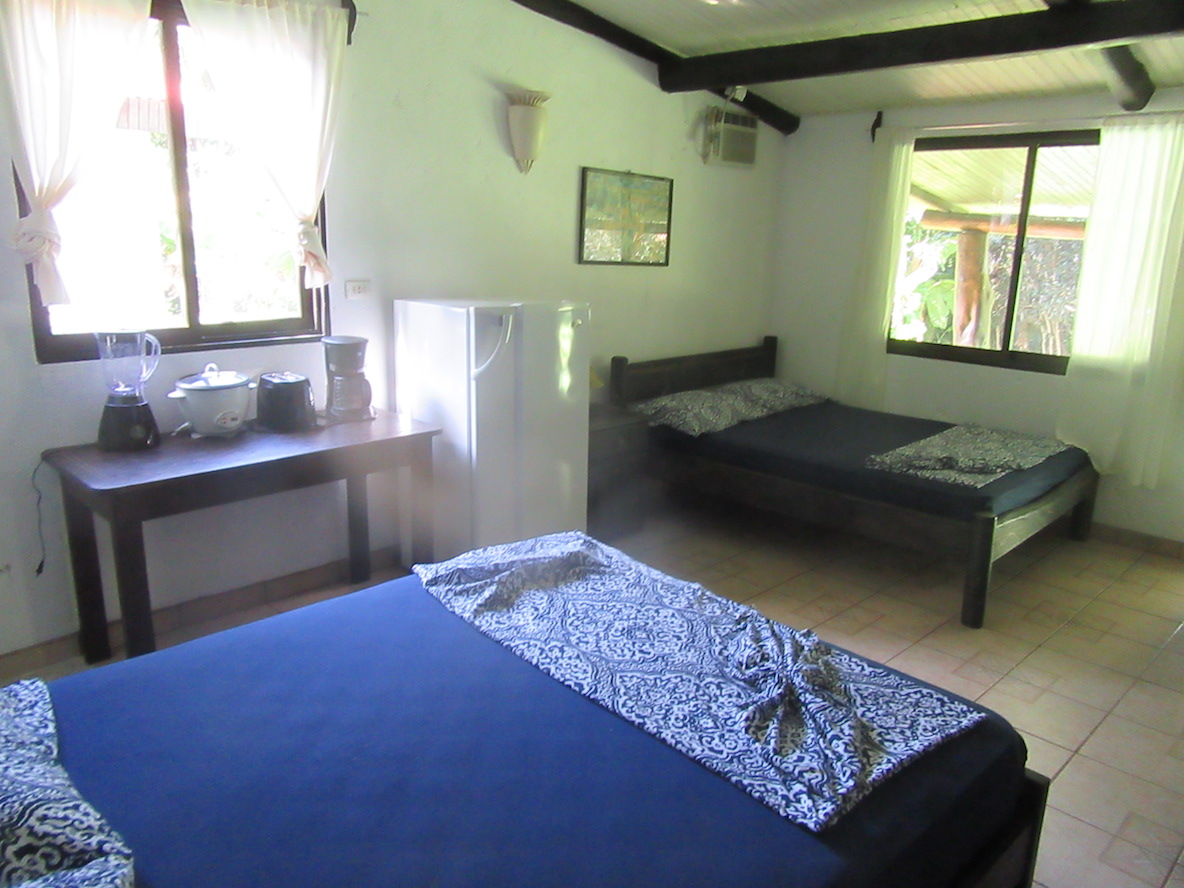 Hotel-prices We offer:
Double with 2 beds, bathroom, AC,  refrigerator  and terrace
Large apartment with 2 separate bedrooms (3 beds), bathroom, equipped kitchen, AC and terrace.
Large apartment with 3 beds, bathroom, equipped kitchen, AC and terrace.
Apartment 35m2;  2 beds, bathroom, equipped kitchen, AC and terrace.
Separate apartment; 3 beds, bathroom, equipped kitchen, AC and terrace.
All prices on Request. Ask us to get to know the best prices!
Hotel-prices – Pickups:
Lift from Airport San Jose Alajuela            USD 200
Lift from Airport Liberia                                  USD 140 / USD 150
The quoted prices are valid for the year 2022/23.

Hotel-prices 2023 for a double room
Our guiding principle is to impart a unique aesthetic and ambiance to each room and apartment. nothing characteristic of a  typical hotel chain. Everything, including the artwork, furnishings, and goods, is genuine Costa Rican.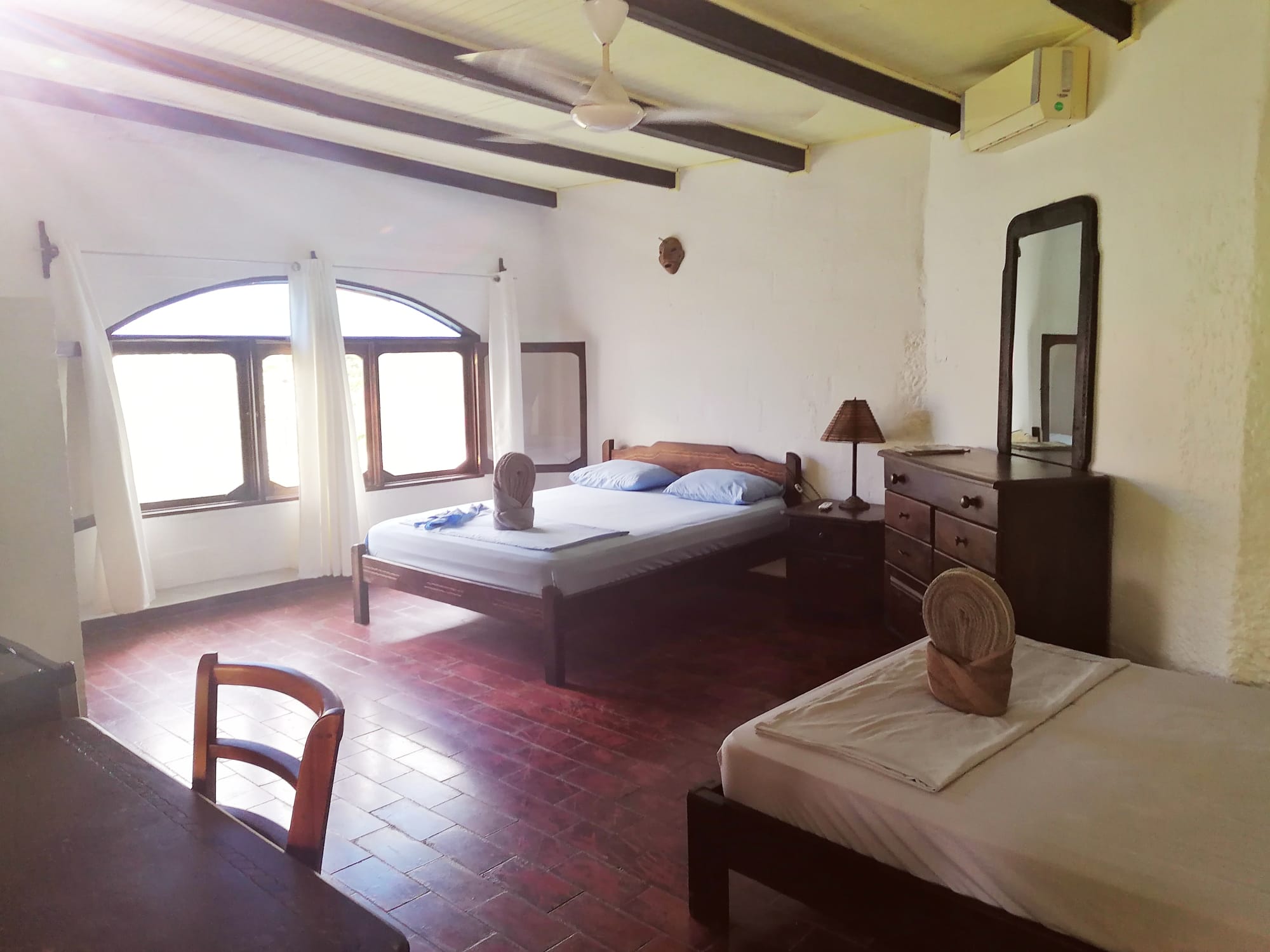 Four persons can sleep in two double beds in our rooms with
double beds
. They also have a separate bathroom and a refrigerator. We give you towels to use. On your private balcony, in the evening with a cold beer or in the morning with a coffee, take in the sounds of the forest. The Double Bedrooms cost around 60 Euros in the low season and 75 Euros during high season.
Book now!
Hotel-prices 2023 for small and large apartments
The
flats
hold four to six people in two or three double beds, depending on the type. Additionally, for added seclusion, the large apartments have drapes that divide the space. All of the tools required for cooking are in the kitchen. Either at the dining room table in your apartment or the seating area on your terrace, you can savor your meals. There are no a crowded areas because the flats are spaced out among five
separate houses
around the lodge. The large apartments cost about 110 Euros during low season and 125 Euros during high season. The smaller apartments cost 75 Euros during low season and 85 euros during high season.
Book now!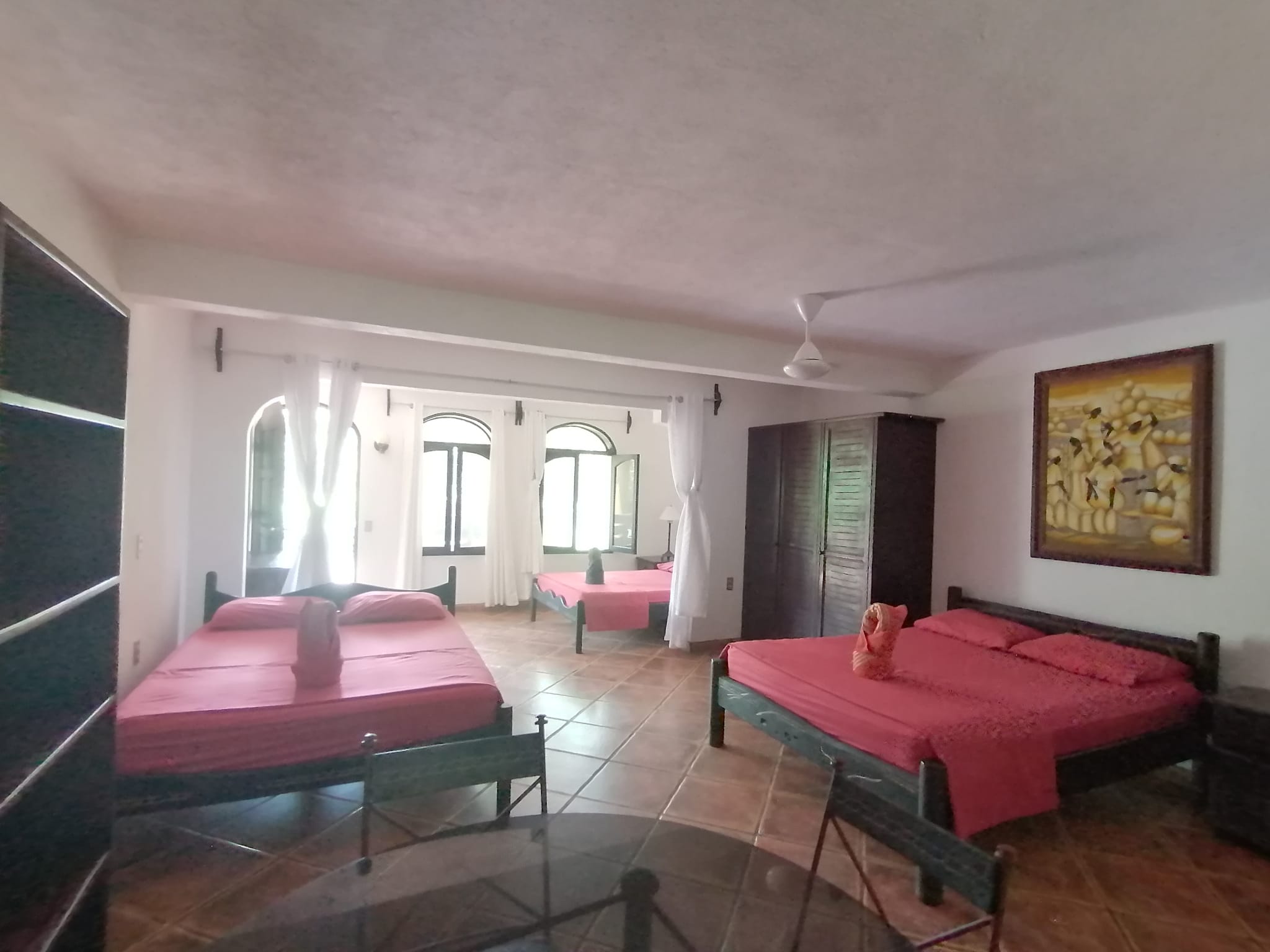 bungalow hotel-prices 2023
Six-person
bungalow
with a kitchen and bathroom There is strong WiFi and air conditioning in every apartment and room. The lodge's 18-meter-long pool is a feature. Swim in the morning or at any time of the day. There are many comfortable swim loungers available for the ideal poolside day.
Book now!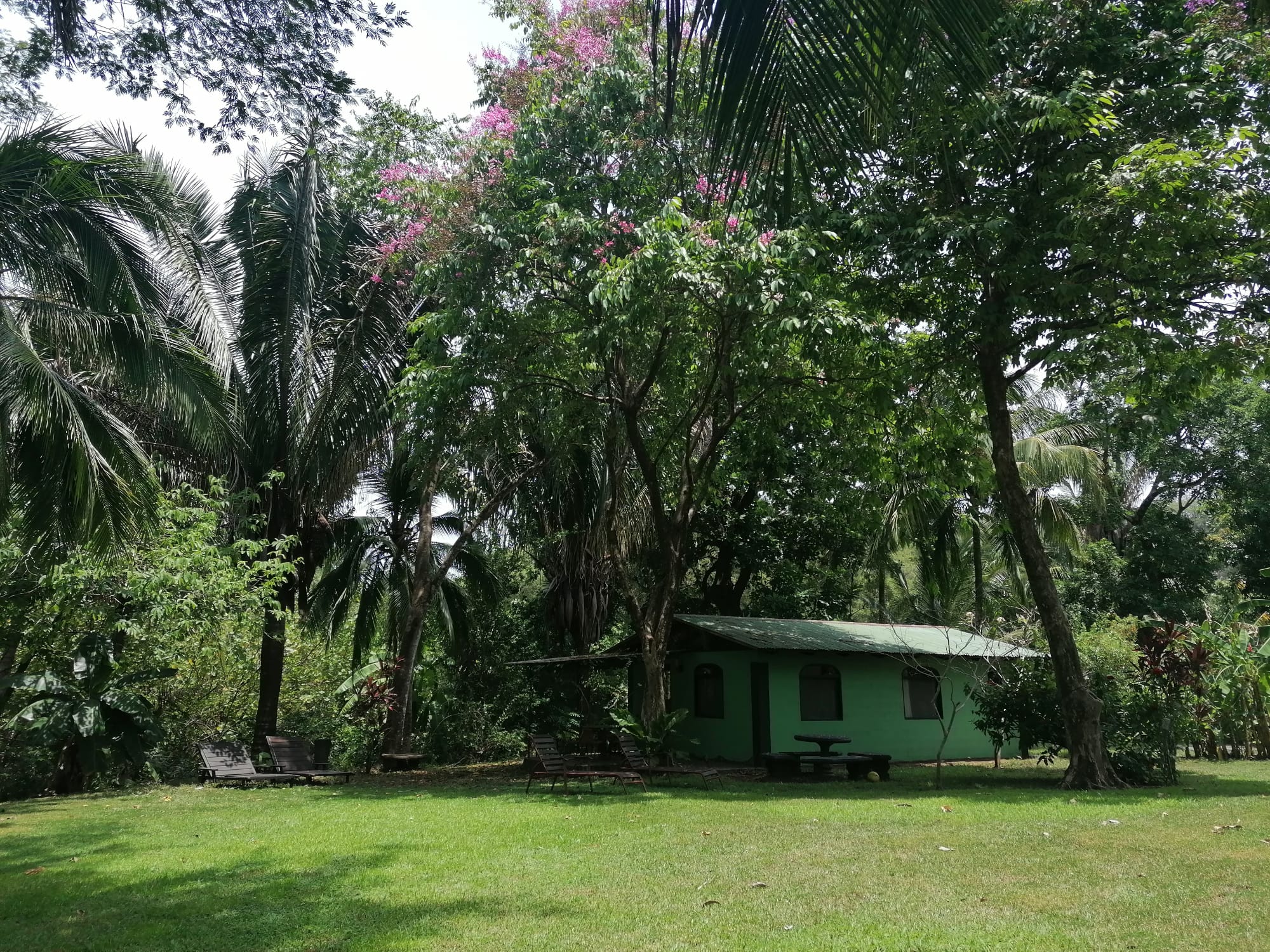 Restaurant Prices 
The hub of the lodge is where our
restaurant
is. Breakfast, lunch, dinner, and drinks are all available. Depending on the season, the restaurant opens at 7 am and closes between 8 and 9 pm. There is live music on occasio
Welcome to Jungle Hotel Costa Rica Samara, an open Spirit Lodge near the Pacific Ocean. A small unusual place to stay. Tel: +50688328195 Nice rooms, apartments and a bungalow are offered. There is also a restaurant serving organic food. and
news
Local, organic food is very important to us. For 3900 colones, have a classic Costa Rican breakfast; for 4000 colones, get fluffy pancakes. The cost of a main dinner might range from 3950 colones for vegetarian pasta to 5900 or 6000 colones for a chicken or beef dish. An average meal of fresh fish, rice, and salad costs 7500 colones. Additionally, we provide desserts with fruit and ice cream starting at 2500 colones. The price of a Margarita or a Vodka Lemon in a tropical cocktail starts at 3000 colones.
The Location and Activities – Buena Vista and Samara 
The Prices in
Buena Vista
and
Samara
are lower then in the very touristic areas like Nosara, Manuel Antonio and Tamarindo. Buena Vista is even  bit more cheap then Samara. We have a lot of activities that are free around here. For example visit the local  beaches, take hikes in the jungle or visit the local turtle sanctuary in Buena Vista. The Playa Buena Vista is about 10 minutes by food from the Lodge . A river isolates the 4-kilometer-long brown sand beach. During low tide, this is easily travable. Here, among other things, one can enjoy a stunning dawn with a view of the mountains. A parking lot and few picnic tables are there, and the big palm trees provide shade. Numerous species, including howler monkeys, coatis, and herons, can be seen when traveling to the beach along the gravel roads. No shops or vendors are present. You may enjoy Costa Rica's natural beauty and the beach alone from April to October. The beach is also suitable for
surfers
because the waves and currents are often moderate. When the water is shallow, the beach near the beginning is especially ideal for families. The river that is ankle to waist deep then provides a wonderful playground for kids . A volunteer-run turtle conservation project is located at the end of the bay. There are also accessible horseback and quad rides to the secluded beach.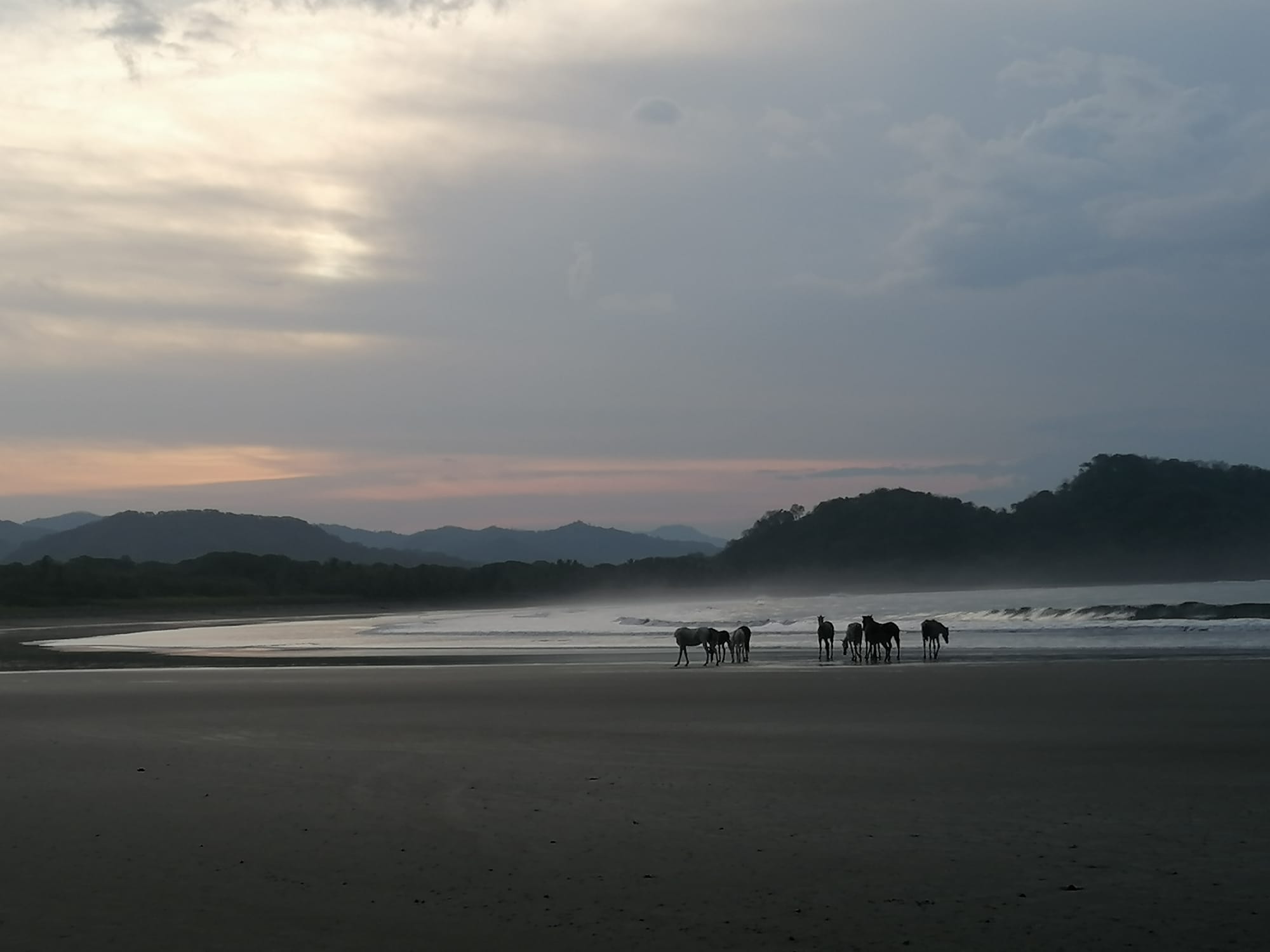 The Playa Barrigona is just a 10 minute drive away. Despite its increasing popularity, this undeveloped white sand beach in Samara is still relatively unspoiled. It also has crystal clear water. There aren't any eateries or stores around; all that's left is a tiny parking lot, Mel Gibson's mansion, and the most breathtaking sunset the region has to offer. You must cross a bumpy road to reach to
Barrigona beach
, which is a few kilometers from Samara and behind Playa Buena Vista. These beaches close to Samara are easily accessible and offer a lovely, relaxing ambiance. More and more surfers are drawn to this idyllic location by the fantastic waves.
Quad and horse riding tours 
thru the beautiful beaches and the jungle cost around 50 Dollars.
hotel samara costa rica
–
beachfront hotels in samara, costa rica
–
best hotels samara costa rica
–
airbnb samara, costa rica